Michelle Sams
Michelle Sams was born and raised in Baltimore, Maryland and moved to Cobb County, Georgia in April of 2000. Over the past 27 years, Michelle has enjoyed a career in community banking where she has been able to work in various areas and capacities.
Michelle is a 2014 Graduate of Leadership Cobb, was a Charter member and Past President of the North Cobb Civitan Club and past member and committee chair of the Marietta Kiwanis Club.
10 Women of Hope is very dear to her because she has also experienced being a single mother and she realizes just how close she could have come to needing the support of such an organization.
Michelle and her husband, Derrick, reside in Acworth. Between the two of them, they have five children, Kylie, Jessie, Christopher, Michael and Bradley. In their spare time they enjoy creating their bucket list and marking items off together.
---
Jacki Payne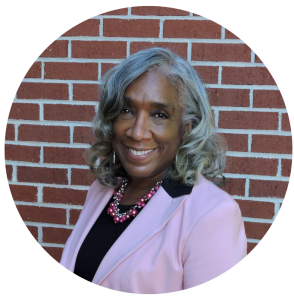 Jacqueline L. Payne is a supervising attorney with Legal Aid of Cobb County and has lived in Marietta for over 20 years. She received her B.A. degree, cum laude, in sociology/criminology from Spelman College and her J.D. degree from the University Of Georgia School Of Law. Ms. Payne is a 30+ year member of the State Bar of Georgia (Trial, Child Advocacy and Family Law Sections); and a member of the Cobb Bar Association.
She is an active member of, and presently serves as President of the Marietta Schools Foundation; and is a founding member of 10 Women of Hope.
She is the mother of three adult daughters (she was a long-standing PTA officer, on school local and District level; and was a 12 year Girl Scout leader for her daughters). She is active in her church, serving as Legal advisor, on Altar Guild, as a choir member, and as a Sunday school /Christian Education instructor.  She is a 10 Year breast cancer survivor and a frequent participant in walks and other fundraisers for the American Cancer Society, and other cancer prevention organizations.
---
Lamuriel Peagler Adams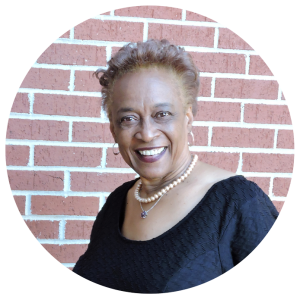 Lamuriel Peagler Adams is a retired educator and lives in Smyrna.  She graduated from Alabama State University, Montgomery in 1970 with a BS Degree in Business Education and received a MED from Georgia College, Milledgeville in 1975. She taught for 30 years in Evergreen, Alabama; Fort Valley, Georgia; Columbus, Georgia; and retired in 2000 from Etowah High School, Woodstock.
Lamuriel is very active in the community.  She has been a member of Zion Baptist Church, Marietta for 30 years; serves as treasurer for the E. L Keys Missionary and Chairperson of the Old Zion Heritage Museum. She is a Charter Member of the Marietta/Roswell Chapter of Delta Sigma Theta Sorority and served as the Coordinator of Blacks United For Youth Cobb, Inc. organization for 12 years.
As one of the founding members, Lamuriel loves helping people and enjoys the opportunity to make a difference.
"There is no exercise better for the heart than reaching down and lifting people up." – John Holmes
"Those who are happiest are those who do the most for others." ― Booker T. Washington
---
Linda Palmer
Linda is from McDonough, Ga. and received a Bachelor of Science degree from Georgia Southern College (now University) in Statesboro, Ga. Linda and her husband, Tom raised their two sons, Andrew and Garrett in Marietta, Ga. Andrew is married and lives in the metro Atlanta area with his wife, Amber Kay and their two sons, Levi and Owen. Their younger son, Garrett is married to Nichole and they reside in Powder Springs, Ga.
Linda retired from the Federal Government in September 2012, after a 20 year career as a United States Probation Officer being assigned to the downtown Atlanta office and Marietta satellite office. Prior to that, Linda was a Cobb County State Probation Officer for 7 years.
While a Federal Probation Officer, Linda investigated and supervised persons charged with and convicted of federal crimes. This was such a rewarding career when clients benefited from the counseling services that were offered by the Court.
Being a board member of 10 Women of Hope has enriched my life in so many ways. It fills my heart with joy when a single parent receives what is needed at a difficult time in their life. We have an incredible community and together, we can create a network of support that truly has the power to help others and to make an impact and leave a lasting legacy in our community.
Linda was a former member of the Cobb County Commission on Children and Youth. Linda is actively involved in her local church and enjoys volunteering with keeping toddlers in the church nursery. In her spare time, she enjoys spending time with family and friends at the lake and visiting family in South Georgia.
---
Patsy Bryan
Patsy Bryan retired after 25 years of dedicated service with the City of Marietta where she volunteered for the Fourth of July Parade for 23 years, worked with the Employee of the Quarter/Year Committee for 10 years,and participated in other service projects that involved collecting food, toys, and donations for those in need. Patsy also enjoys volunteering at First Methodist Church of Marietta in a number of different capacities.
She is extremely fortunate to have 9 other dynamic community leaders as part of her 10 Women of Hope, a 501 (c) (3) non-profit organization that she created in October of 2007. Patsy credits her love of people and the betterment of their lives as one of many reasons she founded 10 Women of Hope.
Patsy has a daughter, Charity Bryan, PhD who serves asDepartment Head and Professor in Kinesiology and Health Studies at Southeastern Louisiana University in Hammond, Louisiana. Patsy prides herself on having raised her daughter as a single parent and knows firsthand what it is like to experience the need of a car repair or unplanned expenses before the next payday.
Patsy is a lifelong resident of Marietta and is grateful to share the blessings of 10 Women of Hope with the local community.
---
Penny Warren
Penny E. Warren, M.S.W., a former Hoosier, received her Bachelors and Masters of Social Work from Indiana University. Penny worked in the Cobb County court system for 11 years, followed by 27 years as a social worker with the Cobb County School System where she was known as the "resource queen". She is now retired and active in many charity endeavors when not at her beach home on St. George Island, Florida.
Penny has been a community advocate for over 40 years. She currently serves on The Extension Capital Campaign Committee and is a former board member and charter member of the North Cobb Civitan Club. She is a faithful supporter of SafePath Children's Advocacy Center and Youth in Mission. Penny was named YWCA Woman of the Year in 2011. She is a founding member of 10 Women of Hope.
Penny is an active member of Roswell Street Baptist Church. She has been married for over 37 years to Neil Warren, the former Sheriff of Cobb County. They have two daughters. Their daughter, Kim resides in Marietta, Ga. and their daughter Liz, her husband John and their son, John Warren Malcom reside near Athens, Ga. The year 2020 brought their first grandchild and Penny and Neil purchased a 5 acre farm to be near him.
---
Wanda Callahan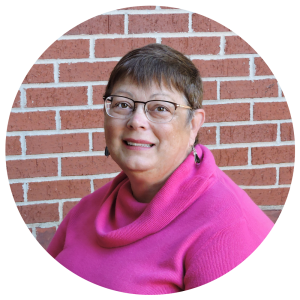 Wanda Callahan retired from Cobb County Government having served for 30 years, yet she found time to be involved in numerous civic and volunteer activities.
While attending Middle Georgia College, she met the love of her life - Sammy Callahan.  They have two sons, Matt & Clinton.  Matt and his wife Deanna have one son, Vann Callahan.
Wanda currently serves as trustee and board member of the Cheatham Hill Community Club in west Cobb County.  She enjoys helping others and is proud to be a founding member of 10 Women of Hope.
---
Fran Sutton
A life long Resident of Marietta, Fran Sutton is one of the founding members of 10 Women of Hope. A graduate of Marietta High School and the University of Georgia, Fran enjoyed a successful career in community banking. After banking, Fran worked with her husband, Don, in their custom cabinet business while she was also raising their two daughters.
Fran's passion is for volunteering to make our community better. She served as the Chair of the Marietta Housing Authority for 9 years, volunteered for numerous community groups, including MUST Ministries,
Cobb Landmarks, Leadership Cobb, and many committees at her Church, First United Methodist Marietta. Her passion for giving back lead her to working with NW Metro Atlanta Habitat for Humanity and most recently, Cole Street Development Corporation, a non-Profit that provides affordable housing in our community.
Fran lives in Marietta with Don and their 2 Boykin Spaniels, Allie and Bailey. They are blessed with two daughters, Lauren a student at Georgia Southern and Anna who is married to Aaron White and has their most special granddaughter, Etta Grace.
---
Angie Davis

Angie T. Davis is the inaugural clerk for the newly-created Georgia State-wide Business Court. Appointed by Governor Brian P. Kemp in July 2020, and unanimously confirmed in a Joint Session of the House and Senate Judiciary Committees of the Georgia General Assembly, Angie officially began her term on August 4, 2020.
Prior to her appointment, Angie spent 20 years with the Clerk's office in the State Court of Cobb County, first as the Deputy Clerk of Court (2000 – 2013) and later as the Clerk of Court (2013 – 2020). Angie also served as Clerk and Court Administrator of the Cobb County Magistrate Court prior to joining the Cobb County State Court.
Angie earned her Bachelor's Degree in English from Georgia Southern University in 1991, and in 1996, she received her Master's in Public Administration from Kennesaw State University.
She received a Certificate of Local Government Management in 1998 from the University of Georgia's Carl Vinson Institute of Government and was designated a Fellow of the Institute for Court Management, the only nationally accredited court management program in the country, upon completing the National Center for State Court's Court Executive Development Program in 1999.
Angie formerly served on the Executive Committee of the Georgia Council of Court Administrators and was formerly a state-registered mediator through the Georgia Office of Dispute Resolution.
She has conducted training in Mediation and Communication Skills at Georgia State University and Kennesaw State University.
Angie is a graduate of the Chamber of Commerce's Leadership Cobb class of 1998. She serves on the Kennesaw State University Master of Public Administration Advisory Board and the Mount Paran Christian School Board of Trustees. Angie is a past nominee for the YWCA Tribute to Women of Achievement and was named the 2013 Executive of the Year by the Cobb County Executive Support Professionals organization. She is a founding member of 10 Women of Hope, a non-profit which assists single-parent families experiencing a financial emergency.
A resident of Cobb County for over 40 years, Angie and her husband, Shawn, attend Stonebridge Church in Marietta and live in West Cobb with their two daughters, Riley and Reagan.
---
Member Emeritus
Carla Brown
Jean Hawkins
Laurel Kovach (deceased)
10 Women Of Hope needs your donations.